£

9.99
Order your signed copy of Glass Casting published July 2019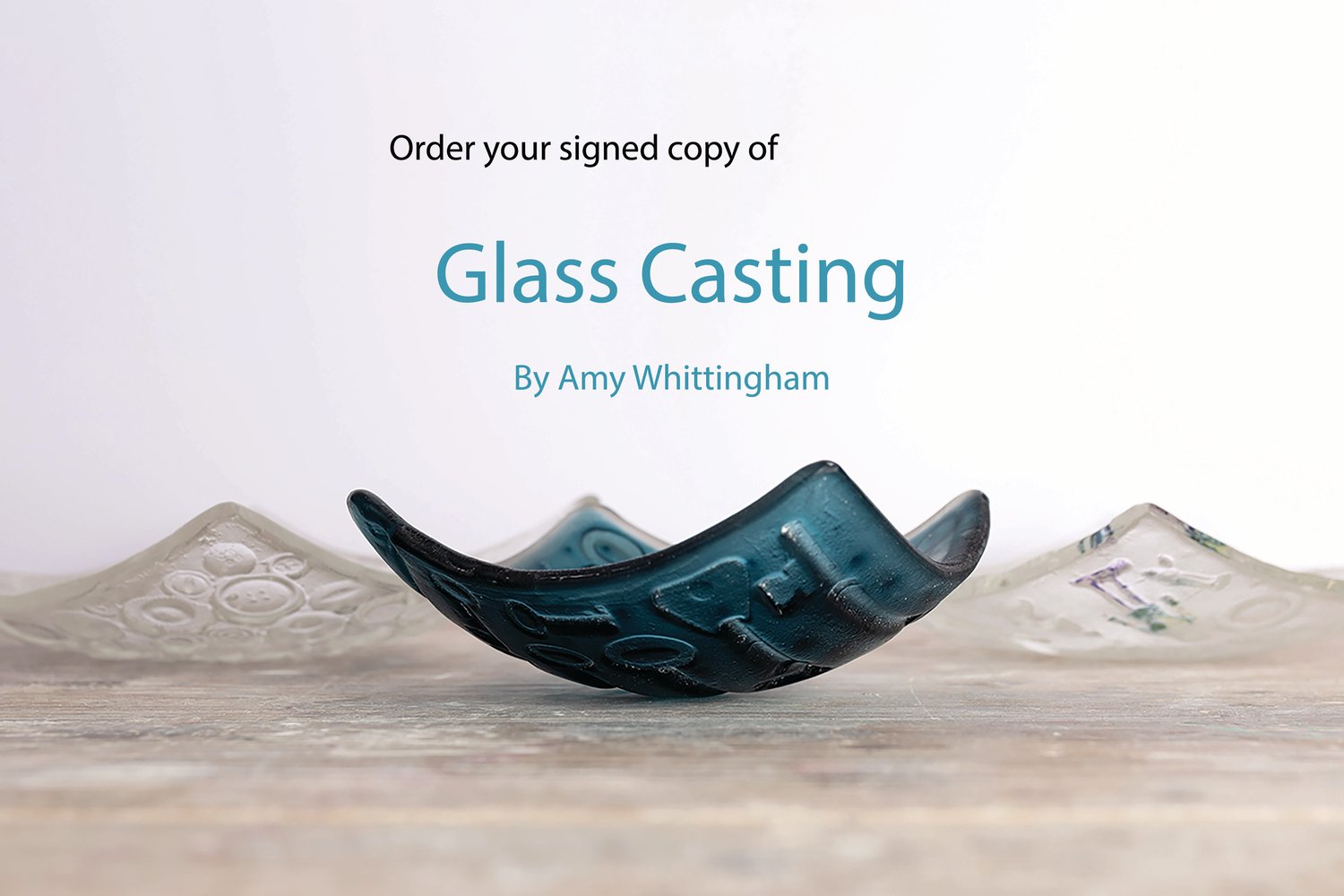 Glass Casting by Amy Whittingham, published by Crowood Press Ltd July 2019.
Order your signed copy now, all orders for outside of the UK will be sent tracked and signed.
Learn to cast glass to make 3D forms with layers of detail, texture and intricacy.

Glass casting is an exciting and versatile process involving chunks of glass melted into a mould, where it solidifies. This practical book explains the glass casting process, from the initial search for inspiration through to simple and then more complex casting. With step-by-step instructions and supporting photographs, it is an accessible and thorough account of this challenging and beautiful process.

Advice on kilns and studio equipment, as well as materials
Step-by-step projects in open casting, lost-wax casting, part-mould making, burn-out moulds and core casting
Top tips on how to get the best results and avoid common pitfalls
Ideas for experimentation to increase the scale of your work, explore surface pattern and use other materials
Instruction on de-moulding and finishing, and further tips on reusing materials in the studio.